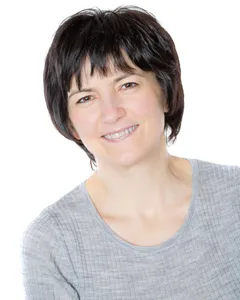 Inna Roumiantseva, RMT, R.Ac
Inna is a Registered Massage Therapist and Registered Acupuncturist.
Graduated with honours from the Massage Therapy program at the International Academy of Massage in Ottawa at the top of her class< June of 2014
Completed the Contemporary Acupuncture for Healthcare Professionals program.
Graduated with honours from the Acupuncture Practitioner program at the International Academy of Traditional Chinese Medicine at the top of her class in 2015
Recognized for her academic achievements with the Executive Director's Awards for Academic Excellence in both Massage Therapy and Acupuncture Practitioner programs.
Trained for Cranio-Sacral therapy, 2015
Inna provides a safe, comfortable and relaxing environment for her clients. She promotes a holistic approach to health and encourages her clients to seek regular treatments to benefit from the preventative and positive effects of massage and/or acupuncture. Inna uses acupuncture, cranio-sacral, deep tissue, myofascial, and trigger point release, as well as other massage techniques for both therapeutic and relaxation purposes in treating everyday aches and pains, from headaches to overall muscular tension. Her passion involves helping people suffering from stress, anxiety or general lack of well-being.
Inna strives to help her clients meet their goals and return to their normal activities pain-free and as soon as possible by providing a warm and caring environment. She strongly believes in client education, homecare and remedial exercises to enhance the treatment and to help restore optimal health.
In her spare time Inna loves to spend time with her family, walking her dogs, hiking, camping, and enjoying yoga class.
Visit Inna at her acupuncture website http://inharmonyacupuncture.ca/ to learn more about acupuncture.
Massage appointments can be booked by going on our online system available on the side panel of this web page, "schedule now" or by calling reception at 6138318374, All acupuncture appointments can only be booked through reception.