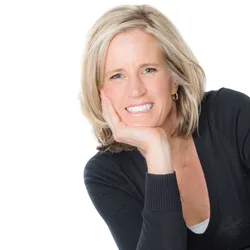 Carol is the mother of 3 young men, and the wife of Jim Moore D.C. Having a background education in physical education from York University, Carol's love for the human body, and her own experiences with soft tissue injuries due to athletics, lead her to joining her husband in providing a drug-free and non-invasive approach to healing based on the body's natural ability to heal itself.
Carol became certified as an Orthotic Specialist in 2006. She completed a 2200 hour program at the International Academy of Massage Therapy in 2008, and has since become full body certified in Active Release Techniques TM. She also has had her Personal Fitness Trainer certification since 2008 and stays current by completing accredited courses annually. She plans to actively continue furthering her education as this is a benefit to both her and her clients. Recently she has taken Jennings' myofascial release techniques, Orthokinetics Dynamic Posturing and K taping courses.
Carol takes a holistic approach to massage therapy, which means the whole body is considered in each treatment. Carol specializes in therapeutic treatments of muscular imbalances and injury by integrating techniques in rehabilitation from sport or work related stress and injuries to low back pain, sprains, strains, headaches, muscle tension and postural abnormalities. Carol is proficient in Trigger Point Therapy, Deep Tissue and Active Release Techniques. While using these techniques she is very sensitive to the pressure needs of the client. Carol is very focused on the "why" behind the muscular imbalances she detects while treating. Using her Personal Fitness Training, she introduces clients to new ways to care for themselves through specific lifestyle modifications and stretching and strengthening exercises.
However, as a mother, wife, sister, friend... Carol knows and values the additional benefit of massage therapy. For each client, her goal is to provide massage therapy that not only decreases pain and muscle tension, but also results in increased emotional balance and relaxation.
Carol likes to spend her free time at the rink with her boys,or swimming, cycling, and running at the cottage or with friends. Physical fitness is apart of her daily routine. What she calls fun is; Rideau LakesTour classic 4 years in a row, the Vermont Covered Bridges 1/2 marathon, the Ottawa Capital 1/2 marathon, Calabogie Olympic Triathlon, Madd Dash, and Richmond Road Race. She also participates in the Barry's Bay Triathlon, Prince Edward Country Marathon and Winterman 1/2 marathon relays, and the GranFondo Cycle events with family and friends. Summiting Kilimenjaro September 2023 is one of her most memorable endeavors. {C}